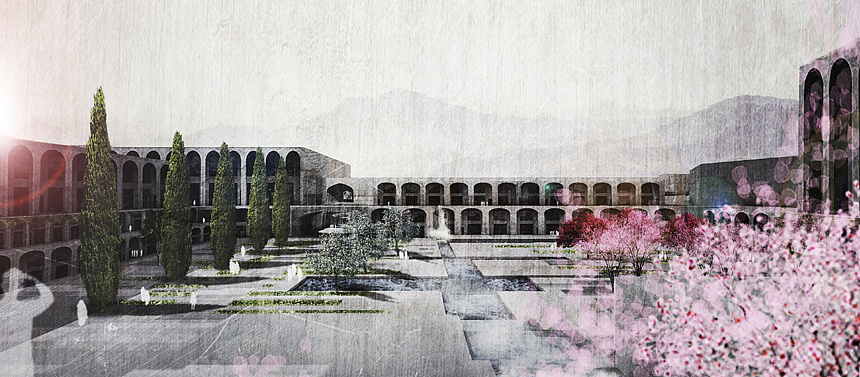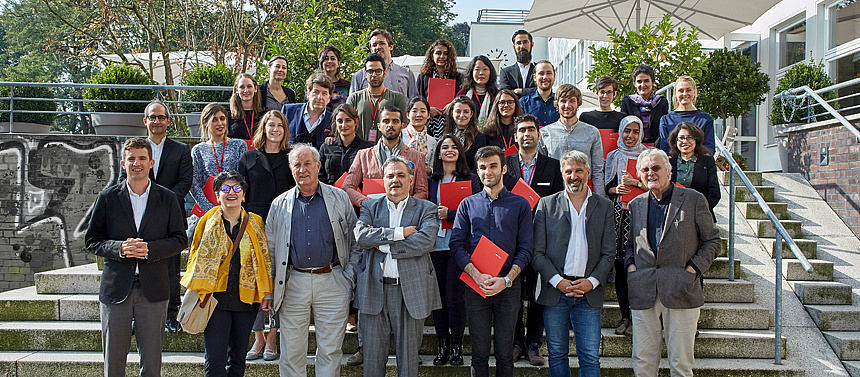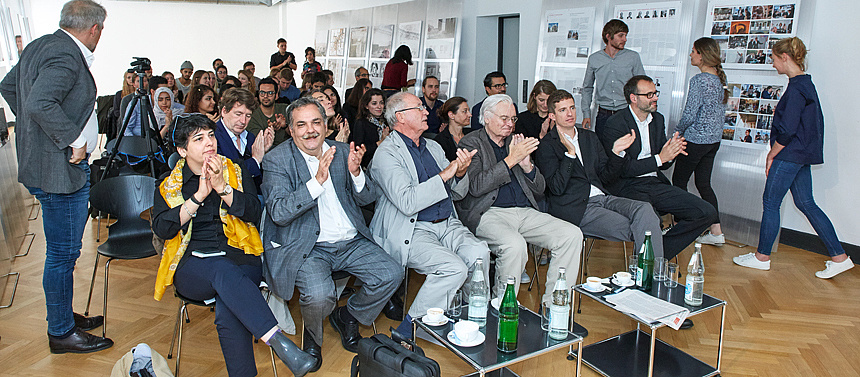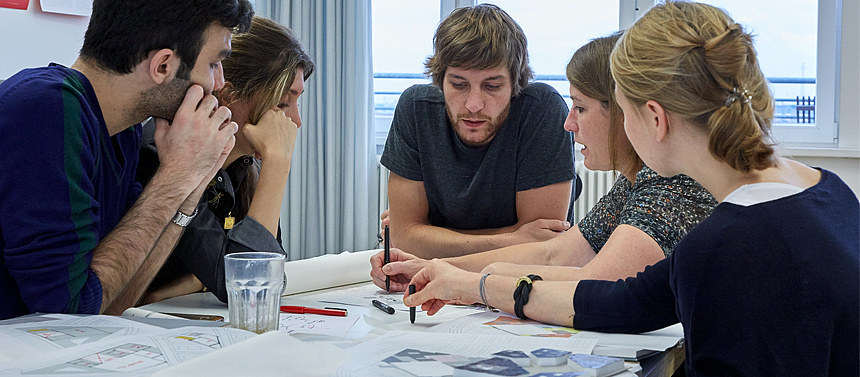 Press kit
aac designs of the workshop "Tehran City Garden"
This year's autumn workshop of the Academy for Architectural Culture (aac) was led by Prof. Dr.-Ing. h. c. Volkwin Marg and Dipl.-Ing. Hubert Nienhoff. From September 4th to 29th, scholarship students addressed ways to integrate the grounds of Iran's first airport, the former Ghale Morghi military airport, into the urban life of the capital city of Tehran. The workshop participants' concrete task was to design a cultural center for a subarea of a higher-level master plan.

More than ever before, the workshop emphasized cultural exchange: The aac team was supported by the Mirmiran Architecture Foundation (MAF) based in Iran. Moreover, the individual design groups were made up almost equally of German and Iranian students who were each able to contribute out of their own cultural background.

The excursion to Iran from September 4th to 9th was the workshop's first highlight. Once on site, participants were able to form their own impressions of exemplary modern Persian architecture. Led by Volkwin Marg, the sites visited included the new Tehran Trade Fair – a project of his own design – and, of course, the site of the workshop project. Whereas in Tehran the day's schedule mainly included examples of architecture from the 20th and 21st centuries, such as the Museum of Contemporary Art and the Carpet Museum, the scholarship holders were also able to visit architecture in Isfahan from the time of the Safavids, including the important Naqsh-e Jahan Square with its large mosque, women's mosque, palace, and bazaar. The excursion was supplemented with lectures by internationally active professors Iraj Etessam, one of whose subjects was modern developments in Iran, and Hamid Mirmiran, who spoke about Persian garden design.

Please download here the complete press text as well as images.