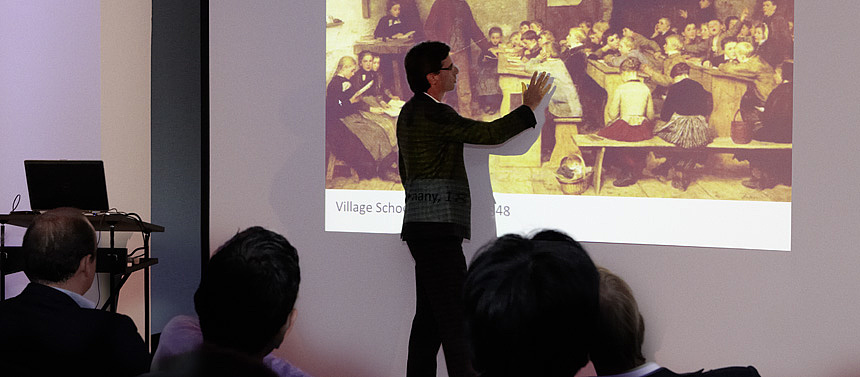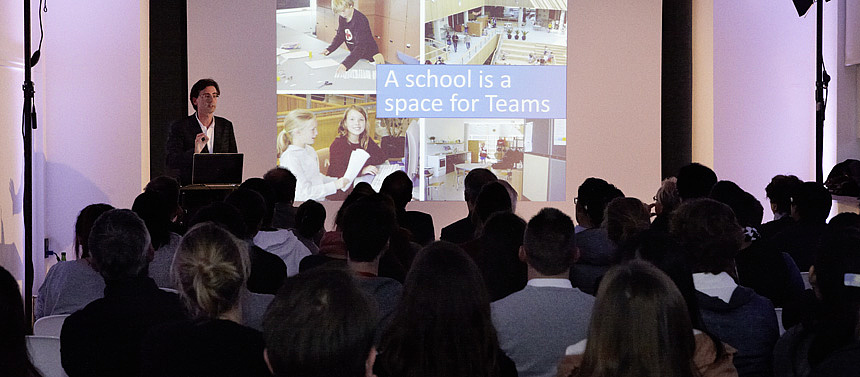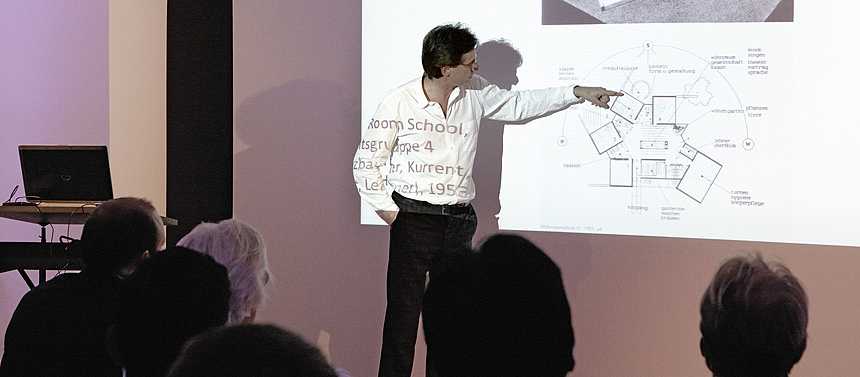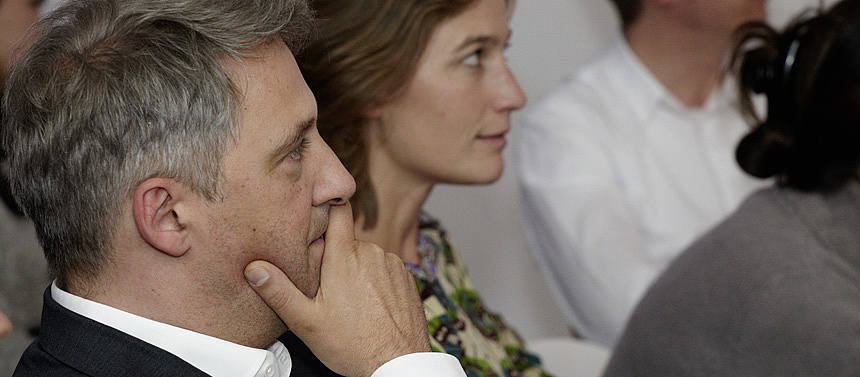 Prof. Dr. Christian Kühn, TU Wien
"Learning Environments for the 21st Century: From Teacher's House to Space for Teams"
Christian Kühn spoke about "Learning Environments for the 21st Century: From Teacher's House to Space for Teams".

Date: Wednesday, 18 September 2013, 7 pm
Location: Campus Rainvilleterrasse, 3.OG, Rainvilleterrasse 4, 22765 Hamburg

Photo: ©Wilke






Prof. Dr. Christian Kühn
Born in 1962, Vienna. Studied at TU Vienna (Dipl.-Ing.) and at ETH Zurich (Dr. sc. tech.). Teaching at TU Vienna since 1989. Research areas: History and Theory of Architecture, CAAD, Didactics of Architecture. Chairman of the Austrian Architectural Foundation since 2000. Member of the OECD Working Group for Educational Buildings (2005 – 2011). Architectural critic for newspapers and journals (e.g. Architektur- und Bauforum, Architecture d`aujourd´hui, ARCH+). Commissioner for the Austrian Contribution to the Venice Biennale 2014.