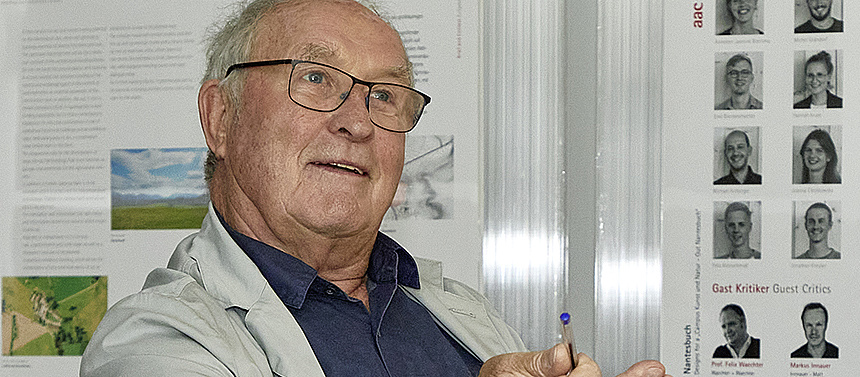 Prof. Dr.- Ing. h.c. Volkwin Marg, gmp Architekten von Gerkan, Marg und Partner, Hamburg
Lecture "C02 absorption of the oceans in the future"
Prof. Dr.- Ing. h.c. Volkwin Marg, gmp Architekten von Gerkan, Marg und Partner, Hamburg spoke about "C02 absorption of the oceans in the future" on 14 February.

Date: Tuesday, 14 February 2023, 7.00 pm
Location: Campus Rainvilleterrasse, ground floor
Rainvilleterrasse 4, 22765 Hamburg

In 1965, together with Meinhard von Gerkan, Volkwin Marg founded gmp · von Gerkan, Marg and Partners Architects. From 1979 to 1984 Marg was President of the Association of German Architects (BDA), and from 1986 to 2003 he held the Chair of Urban Design and Material Studies at the Faculty for Architecture at Aachen Technical University. In 2012, Hamburg's HafenCity University awarded him an honorary doctorate. Marg is co-founder of the gmp Foundation and the Academy for Architectural Culture (aac) for the advancement of young architects, and he has received numerous awards, such as the Fritz Schumacher Prize, the medal of the Freie Akademie der Künste Hamburg, the Grand Award of the Association of German Architects, the Federal Cross of Merit, 1st class, and the Mayor Stolten medal of the Free and Hanseatic City of Hamburg. Marg's best known buildings include the European Patent Office in Munich, the New Leipzig Trade Fair, the refurbished and re-roofed Olympic Stadium in Berlin, and the stadiums in Cape Town, Durban, Port Elizabeth, Brasília, Manaus, and Belo Horizonte for the FIFA World Cups in South Africa and Brazil.