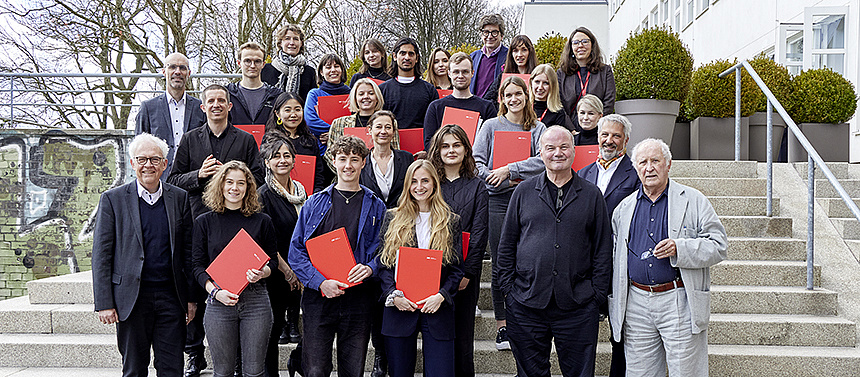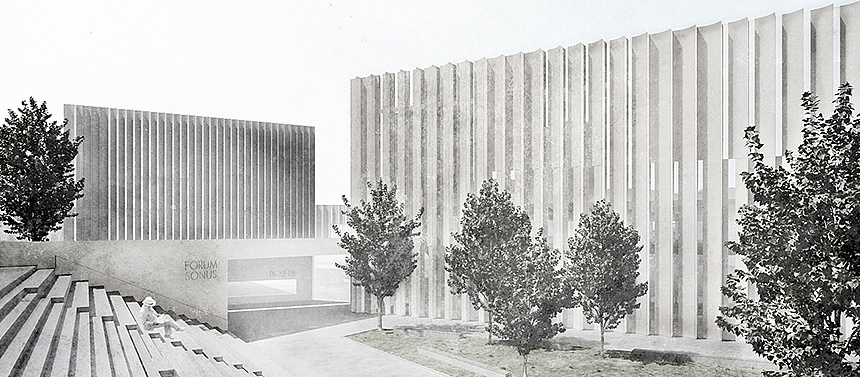 Press kit
Konzerthaus Stuttgart: Designs for a Public Music Campus
Exhibition of the results of the aac workshop "Megathek Hamburg": Digital Centre for the Hanseatic City at Campus Rainvilleterrasse

The spring workshop of the aac Academy for Architectural Culture took place from the 16th March to the 08th April 2022, in the aac's studios at the Rainvilleterrasse Campus in Hamburg under the guidance of Volkwin Marg and Nikolaus Goetze.


The quality of life in a city is closely tied to the range of cultural events available. The Stuttgart metropolitan region, which is one of Germany's most prosperous, has always had the benefit of a rich program of cultural events. However, apart from the Liederhalle, there are no adequate concert halls for the three well-known
symphony orchestras, and hence the available dates for performances are limited, also with respect to guest appearances by internationally renowned orchestras and performers. For this reason, for several years there have been efforts on the part of Stuttgart citizens to establish another such venue. In cooperation with the Konzerthaus Stuttgart e.V. action group, this spring the aac organized a workshop in which appropriate design ideas were explored.


Please download here the complete press text as well as images.