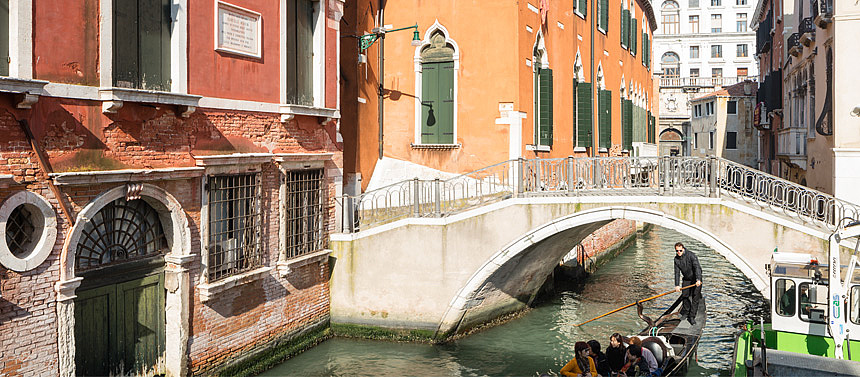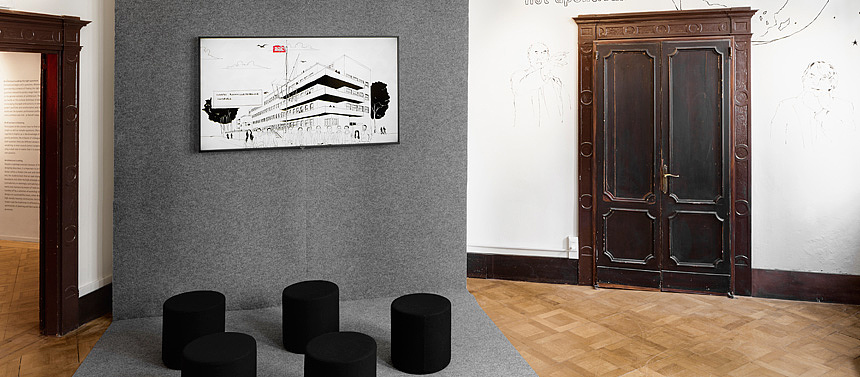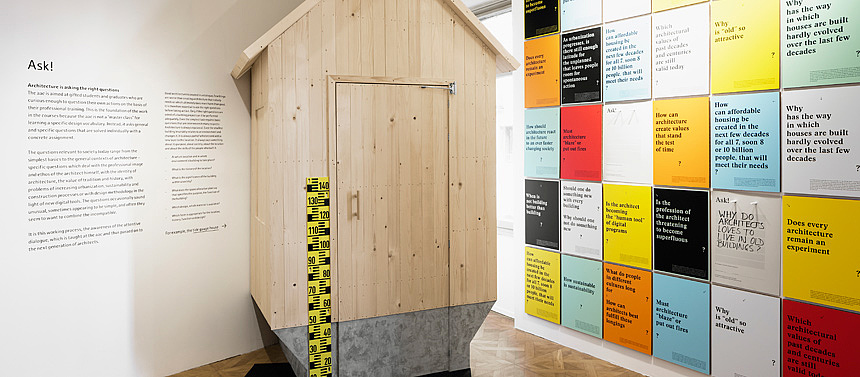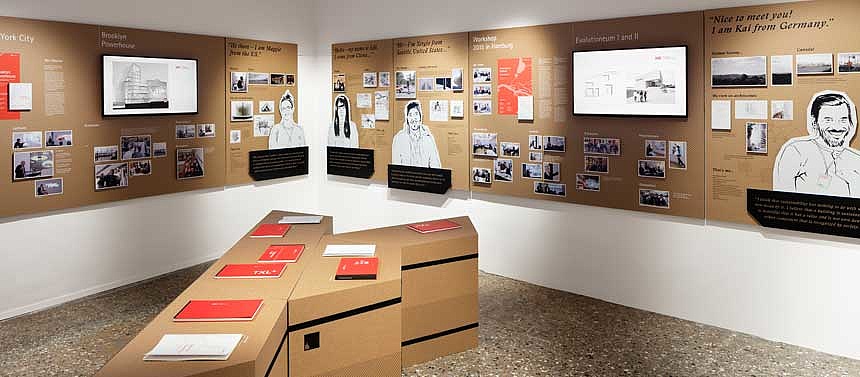 15th International Architecture Biennale 2016 in Venice
Exhibition at Palazzo Rossini
future practice. practice future.
Studying at the Academy for Architectural Culture (aac) in Hamburg
Palazzo Rossini
4013 Campo Manin, 30124 Venice, Italy
www.palazzorossini.org

Exhibition Opening
26th May 2016, 4.00 pm

Exhibition period
28 May to 27 November 2016
Open daily 10:00 to 18:00
Free entry. Closed on Tuesdays

Since its establishment by the gmp Foundation in 2008, the Academy for Architectural Culture (aac) has organized twelve workshops, lecture series, and symposia focusing on topical issues in architecture in an international context. Its holistic approach is guided by its founders' experience and the belief that construction, teaching, and research closely interact and benefit each other. The Academy thereby represents a model, unique in itself, in which the expertise derived from the complexity and dynamism of architecture flows into the education and training of students and young graduates. The aac is an academic institution that supports architectural practice, and teaches by example how to tackle projects and challenges of the future.

Exhibition Synopsis
The exhibition at Palazzo Rossini demonstrates in five sections how this approach by the aac is manifested in the architectural curriculum. From the perspective of budding architects, it illustrates the journey through architectural teaching at the aac, highlighting the competences required for managing the projects and challenges awaiting the profession. The presentation of the Academy and its curriculum as well as the intentions of its founders follows three key imperatives:
Ask! Architecture begins with elementary questions, which always have to be asked. The teaching at the aac is built on this cultural method of asking questions, it promotes chutzpah and curiosity in order to enable queries and questions to be asked regarding the needs of today's world and the profile of the profession – questions every architect nowadays asks. Or should ask.
Listen! The participants of the workshops have to find answers to seemingly simple, and to complex, questions. This is supported by discussions on the subjects amongst the participants, the knowledge of previous and contemporary positions, and the critique from colleagues and teaching staff. Because for every question there are different answers with different weighting, and even different correct answers. From here, it is only a small step to the realization that one inevitably has to develop one's own position.
Act! In spite of – or perhaps because of – the complexities of design alluded to, it is important to arrive at a buildable design in a limited time and with limited answers. At the end, candidates experience the need for an open dialogue across cultural boundaries, and often several attempts, in order to balance contradicting and seemingly contradictory ideas and requirements through teamwork.

The results of the workshops, the designs for the tangible building projects in the context of issues such as sustainability, urban development with high-density housing, the integration of tradition with modernity in different cultures, and the optimization of the design and fabrication in parametric processes round off the aac's participation at this year's Architecture Biennale.