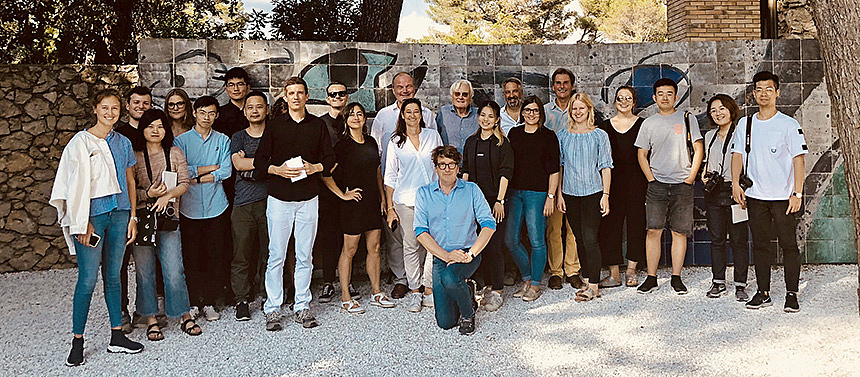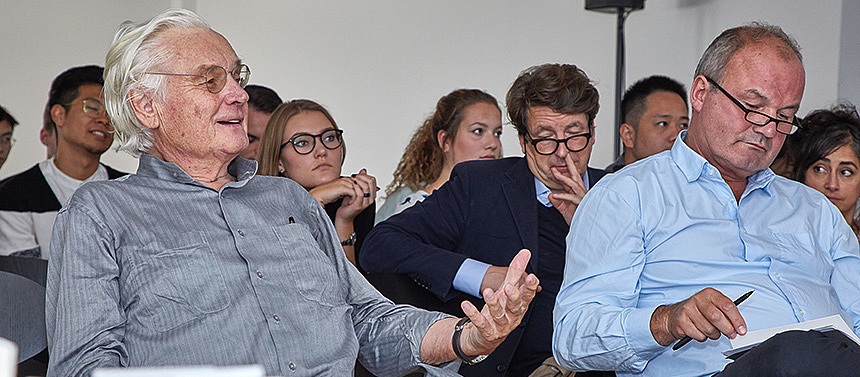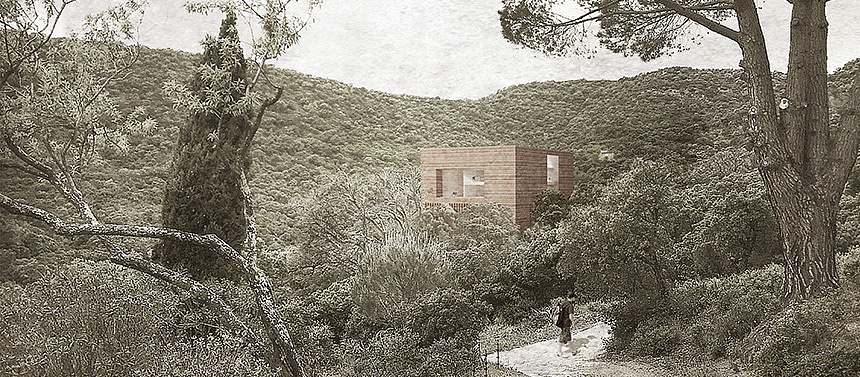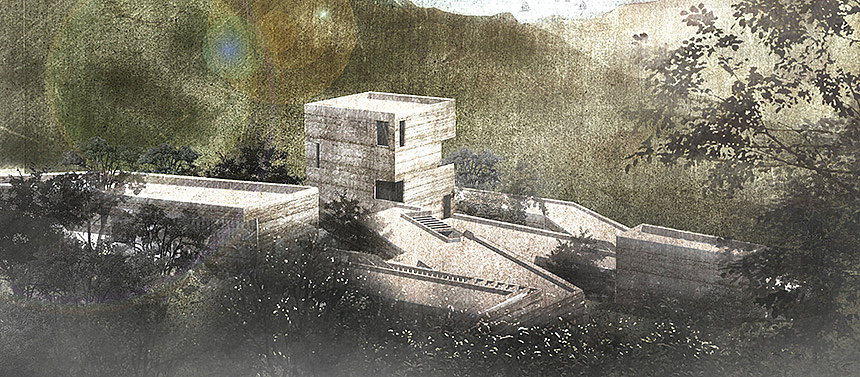 Press kit
European Art School - Rethinking the Mediterranean Academy Project
Presenting the results of the aac workshop at the Rainvilleterrasse campus

The autumn workshop of the Academy for Architectural Culture (aac) focused on a project that, in the 1930s, shortly before its implementation, failed due to the political conditions: a European Academy at the Côte d'Azur that was to combine traditional architecture with the Modernist movement and promote international exchange. Led by Meinhard von Gerkan and Nikolaus Goetze, over a period of three-and-a-half weeks, the international scholarship students developed designs for a contemporary version of this highly topical idea.

Inspired by the Bauhaus that had been established in Weimar in 1919, the architect and artist trio consisting of Wijdeveld, Mendelsohn, and Ozenfant came up with the plan in the 1930s to establish the Académie Européenne Méditerranée at Cavalière on the Côte d'Azur. In contrast to the Bauhaus ideal of workshop-based design, the curriculum of the Académie Européenne Méditerranée was to focus on pan-European ideas and the legacy of classic architecture. Luminaries such as Einstein, Stravinsky, and Wright were appointed to the honorary committee; however, its implementation failed due to the political climate. Today, while anti-Europe stances are once again reviving in many European member states and exiting the EU is being discussed, the idea of a European interchange forum is again highly relevant. For this reason, with "Rethinking the Mediterranean Academy Project", the aac workshop is reviving the historical idea of this academy as a design task in the present.

Please download here the complete press text as well as images.