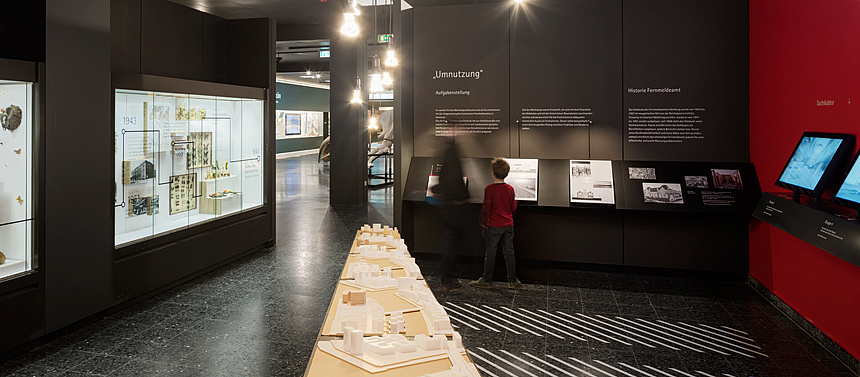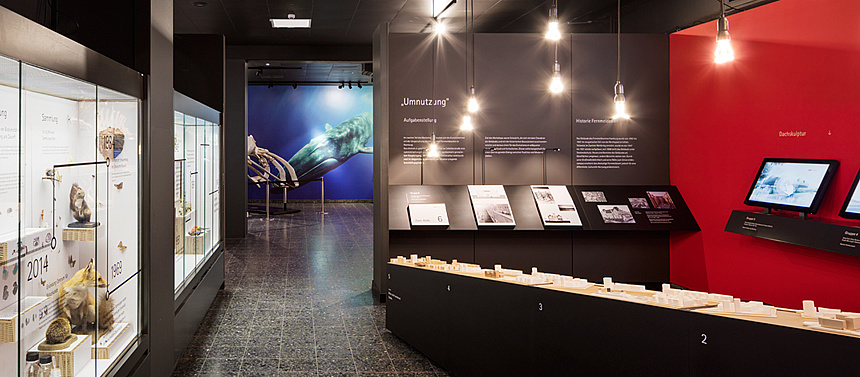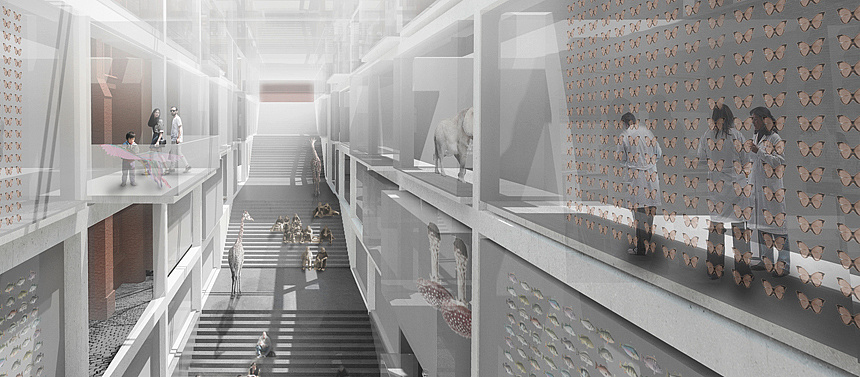 Press kit
aac designs for an Evolutioneum. A special exhibition at the Zoological Museum, Hamburg
What could a natural history museum of the 21st century look like? The special exhibition of the Academy for Architectural Culture (aac) in the Zoological Museum, Hamburg, provides some answers. In the context of the Evolutioneum workshop, scholarship students of the aac have produced designs in two parts, which are on display at the Zoological Museum, Hamburg, until 27 August. The Evolutioneum is a museum concept which builds a bridge between science and the public, and which also provides space for natural science collections and exhibitions.

On the occasion of the opening of the new foyer in the Hamburg Zoological Museum on 27 April, the Centre for Natural Science (CeNak) presented a new exhibition area with a contemporary exhibition concept. This is the setting in which the Academy for Architectural Culture (aac) shows the designs for an Evolutioneum. The term is based on the idea of reviving the Natural History Museum in Hamburg, which was destroyed in 1943 during the Second World War. As part of the workshop, scholarship students of the aac have dealt with the concept of a new building on the one hand and, on the other hand, with the change of use of the existing structure.

At the Vernissage, important representatives of the institution, such as the President of the University of Hamburg, Prof. Dr. Dieter Lenzen, as well as the scientific senator Katharina Fegebank and CeNak Director Prof. Dr. Matthias Glaubrecht, spoke for the planning and implementation of an evolutionary museum. The desire for a 21st century natural science museum in Hamburg is strong, so the 2019 jubilee of the university could be a milestone in this direction. The aac managing director Enno N. Maass explained on this occasion how the aac workshop participants presented this vision.

Please download here the complete press text as well as images.